2023 Upcoming Events:
RECYCLING - 2023 Schedule
MAY
2nd: RECYCLING
13th: City Cleanup 9a-12p
16th: RECYCLING
16th: Council Mtg w Auditor-5:30p
Regular Mtg to Follow
26th-29th: Closed - Holiday
JUNE
6th: RECYCLING
8th: City Council Mtg- 5:30 pm
19th: Closed - Holiday
20th: RECYCLING
22nd: Council Mtg w Fire Dept 6:00pm
JULY
4th: Office Closed: Holiday
5th: RECYCLING
8th: Livestock Show 10-12p
10th: Kids Tractor Pull -6:30p
11th-12th: Festag
18th: RECYLCLING
18th: City Council Mtg - 6:00 pm
IMPORTANT NOTICE:
PLEASE DO NOT blow grass clippings or leaves into the street as they plug up the City's storm drains. Take organic materials to the compost site on Cemetery Rd.
---
The Mn Lake 2022 Consumer Confidence Report
is available for Download.
Contact the City Office at 507-462-3277 to request a paper copy.
---
ONLINE PAYMENTS:
---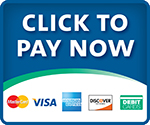 The City of Minnesota Lake is now accepting payments via Credit/Debit cards! The City is using a card processing service called GovPayNet. GovPayNet does charge a small processing fee for this service (ex: $1.50 for transactions under $50), which will be charged at the time of your payment. The City's Pay Location Code (PLC) is A0006e, but will be automatically filled in when you follow the "Click to Pay Now" link to the right to make a payment.
GovPayNet accepts payments 24 hours a day, 7 days a week. To contact GovPayNet directly:
1-888-604-7888.
Notice Request
---
If you would like to receive email updates about such things as Snow Emergency Alerts, City utility service interruptions, etc., please send an email request to the City at mnlake@bevcomm.net
Automatic Withdrawal Payments (ACH):
---
You can now save time and hassle by having your utility payments automatically paid every month – at no charge!
Stop in at the City office to fill out the form, or DOWNLOAD IT, fill it out, scan it and email to mnlake@bevcomm.net or drop it off at the office or in dropbox. NOTE: If there are two names on the account, both people must sign the Agreement.